Zaterdagavond 18 november, organiseerden wij weer onze jaarlijkse 'Oude Auto's Filmavond' in buurtcentrum 'De Inloop' in de Stedenwijk.
De bezoekers konden genieten van enkele Polygoonjournaals uit de jaren 50. waarbij vooral de –toen- moderne auto's, automobielbeursen en diverse verkeerssituaties getoond werden. Na een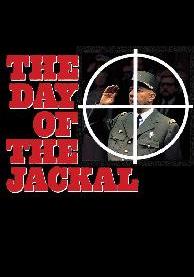 korte pauze werd de hoofdfilm gestart; de spannende filmklassieker 'The Day of the Jackal', waarbij natuurlijk ook het nodige aan nu klassieke auto's in voorkwamen. Deze film avonden worden dan ook georganiseerd door een oldtimervereniging. Voor-, tijdens- en na de filmvertoning konden de deelnemers zich nog te goed doen aan gevulde speculaas, pepernoten en taai-taai; Sint Nicolaas was die ochtend namelijk in Nederland aangekomen.
De aanwezige deelnemers hebben zowel van de films, als van de sinterklaas-snoeperij genoten.

Volgend jaar zal er zeker weer een 'Oude Auto's Filmavond' georganiseerd worden.